Football which is also called soccer in some other countries, is no doubt the most popular sport in the world. The sport is no doubt known as one of the biggest sports games globally, which generates high incomes for football clubs owners. At the same time, it is also one of the sports games that pay professional athletes or players that the fans also call (professional footballers) huge wages and salaries in the sports industry.
Most of the time, these professional footballers often earn more than what other career professionals such as doctors, lawyers, engineers, teachers, scientists, accountants are making, and this depends on the footballer's performance, relevance, football club, and the league they play in. 
The situation of footballers earning more money than other career professionals often occurs within famous and prominent footballers that play on the big stage and big leagues like the UEFA Champions League, English Premier League, La Liga, Ligue 1, and Seria A.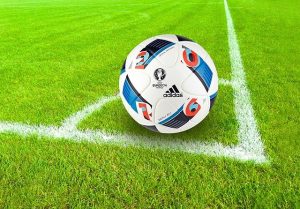 Apart from the enormous wages and salaries they get from each of the football clubs they are playing for, these players also get endorsed by big companies like Nissan, Puma, Nike, Adidas, e.t.c. 
They often get paid more than what they earn as wages or salary in their various club depending on their fanbase, fame, or popularity and how much influence they can pull up to get brands to the public and make sales or help achieve whatever the brand goal is.
Many people keep wondering why footballers earn such large amounts of money and what they do to deserve it.
After a lot of reading and thorough research on this topic, I've come to conclude that most of the people's opinions are that they believe professionals such as doctors who fight to save the lives of human beings deserves precisely the amount of wages and salaries the footballers earn or even more than that. Still, in this era, the reverse is the case. 
There are plenty of reasons why a football club might decide to pay its players vast amounts of wages. 
In this article, we will point out why these footballers earn vast amounts of money as their wages than other career professionals and why they even deserve to be earning such vast amounts of money as their wages. 
Football is a sport and, at the same time, a business like other government and private companies that generate income for the masses. It is the sport with the most engagement and audience. 
The reason it gets such massive attention is because of the services such as entertainment and fun the people enjoy or derive from it and also because of the opportunities it creates for people to make a living from it. 
Every time, football club owners demand highly talented football players, increasing their chances of competing and winning titles or silverware.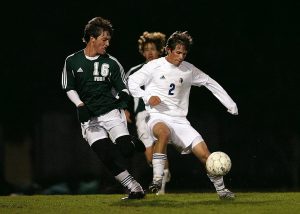 The football players, who are also called the workers of the football club owners, are also respected by fans because of their loyalty, performance, passion, and energy they give while defending the club badge. In return for everything these players give to their various clubs, they get high wages as their reward.
The average wage of a professional footballer that plays in big leagues ranges from $100,000 per week upward. These players earn much money because of the massive amount of revenues and profits the football club owners generate from ticket sales, TV viewership, sales of jerseys, and jersey sponsorship. 
An example is Cristiano Ronaldo, who made a shocking move to Manchester United during the 2021 August transfer window. 
Since the arrival of Cristiano Ronaldo, Manchester United have gained a lot of followers on their social media pages and have also made a sum of £32.5 from the sales of Cristiano Ronaldo shirts within 12 hours, with this making Ronaldo the number one player with the highest shirt sales within such amount of time, and at the same time, making Manchester United the number one club with the highest shirt sales within such amount of time. 
This massive success was possible due to Cristiano Ronaldo's influence, his large fan base, and popularity, being one of the best players in the world.
Other reasons why these footballers earn massive amounts include:
1. Player performance over the years
2. How talented and how skillful the player is
3. Player age
4. International recognition
5. Experience in big leagues
6. Status of the current league he wants to play in
In conclusion, football players earn millions of dollars because of their hard work and because these players only play football within a short span of their career. Nonetheless, these players make more of their money from different endorsements.
I hope I have been able to help you get insights into why footballers earn so much more money than some other career professionals. Share this and educate someone today.