It is no doubt that football nowadays isn't just an ordinary sport or game. Football also serves as a business and, at the same time, a sports game that creates career opportunities for people who want to chase their dream and be the best in a particular role they have passion for. Getting to know how to become a football agent is one of the best thing you will come across today.
Football being the most-watched sport globally doesn't only cover the aspect of being a professional footballer. There are different career paths and sectors in the football industry, with each sector performing different duties and taking up different tasks in the football industry.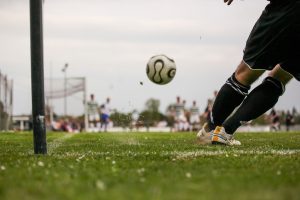 There are different career paths under every sector in the football industry, but our primary focus is on the career paths to becoming a football agent. The Most common sectors and the career paths which fall under them when it comes to football include but are not limited to: 
1. Coaching and Player Development
Coaching is known to be the most crucial aspect of the football industry. This sector consists of professionals that are responsible for team management and the player's development. 
The activities that take place in this particular sector includes monitoring player's condition, injury treatment, players performance analysis, football coaching, nutrition, fitness, and psychological training.
The career paths in the coaching and player development sector include management, specialist coaching, medical, scouts, and more.
2. Broadcast Media and Technology
This sector deals with the broadcast media and technology industries. The activities that takes place in the broadcast media includes content writing or journalism, photography, social media and digital marketing while activities carried out by the tech company includes data analytics and data science, artificial intelligence, data collection and statistics.
3. Business and Commercial
Becoming a football agent falls under this sector. All activities in the business and commercial sector consist of finance, marketing, Intermediary/agency, partnerships, leadership, sponsorship, brand, business development, sales/account, and legal services.
This sector deals with all marketing, events, contracts, and financial aspects of the football industry.
How To Become a Football Agent
The Football Agent profession is the primary career path we will be focusing on, and our focus will also be on how to become a football agent. After reading the most common sectors in the football industry, we have figured out under what sector the football agent career belongs.
There are many, and at the same time, different aspects of roles football agents venture into along the line of their job, and before venturing into this career path, make sure you have a good understanding of what the career path entails.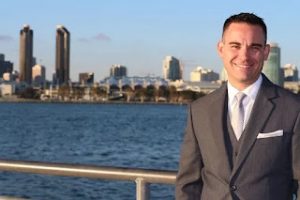 What Football Agents Do
1. Scouting quality talents
2. Finding opportunities for your client
3. Market your client
4. Support your client
5. Contracts negotiation between clients and clubs
You might not need a certificate to become a football agent, but still, there are essential steps you should take to give yourself the best chances of being successful in such a career path.
These Steps Include But Not Limited To:
1. Study the market and get some legal and business knowledge.
2. Get a degree in business management from an accredited university.
Getting a degree is a popular choice for Young and developing agents. This degree will help you receive an easier connection with teams and will put you in the right organizations. It will also show your competencies in your agency career.
3. Approach sports agencies for internships.
Participating in internships or volunteering for job roles related to this career path will help you get a lot of experience and confidence.
4. Network with people
Attending matches and meeting club officials will give you opportunities to see more scouts players or even meet the press who writes for top football publications.
Social media like LinkedIn will help you connect with people that share the same career paths or who can share ideas and opportunities that will help in your career growths.
Being a football agent is all about who you know and what contacts you have around you.
5. Scout talents
As a football agent, one of the best and most important responsibilities is for you to attend football matches, football training grounds, sports events and search for young and quality talented footballers that you can work with, represent, and take to the next level.
When you can get the ability to pounce on quality talents, it will influence you to trade those talents and earn a good living.
6. Finally, when you've been in an organization for a while, you may consider using everything you've learned to build your confidence and start a professional career.
I'm sure I have been of help on your journey to becoming a football agent. 
I wish you the best of luck.