Becoming a professional football player and playing in big leagues such as the Premier League, La Liga, and Seria A is always the dream of every young and upcoming football player.
To start your professional career as a football player, you have a long road, obstacles, challenges, and also a long journey ahead of you to become a world star like players such as Cristiano Ronaldo and Lionel Messi or even better than them.
These players mentioned above puts a lot of dedication, passion, hard work, and also positive energy to become who they are today. Aside from these listed things, there is always a particular connection that links a player to a club they want to showcase their talents and football skills.
I am sure you are wondering who or what could be the thing that connects or link a player to their desired football club. Please do not panic. In this article, I will reveal what and who connects players with their desired football clubs. I will also reveal how to get in contact with your connection to move to your desired club as an upcoming football player.
Who connects football players to their desired football club?
It is the work of a football agent. A football agent is a legal and certified body or agency that represents a football player or multiple players and at the same time handle any activity that concerns these footballers career for a particular amount of money. Some of these activities include:
1. Negotiating players contract
2. Players transfer negotiation
3. Organizing TV and radio appearances
4. Players career management
5. Managing players social media account
6. Taking care of player's financial issues with football clubs.
Agents are the ones behind your football idol's transfers and are also the same body who work with football clubs to make the transfers of your favorite football stars possible.
Great football players like Cristiano Ronaldo, Lionel Messi, Neymar Jr, Kylian Mbappe, and Erling Halland have high interests from top football clubs. Without the help and service of these agents, there is a high possibility of these football star's careers getting mismanaged.
Examples of these football agents and their clients are:
1. Fernando Felicevich manages Alexis Sanchez, Claudio Bravo, and Arturo Vidal.
2. Mondial Promotions, their clients include star players such as Philippe Coutinho, Olivier Giroud, Ramires, Raphael Varane, and Geoffrey Kondogbia.
3. Jonathan Barnett, whose clients include Wojciech Szczesny, Joe Hart, Gareth Bale, and Luke Shaw.
4. Pini Zahavi who manages Javier Mascherano, Joao Moutinho and Carlos Tevez.
5. Jorge Mendes whose key clients are Jose Mourinho, Angel Di Maria, Thiago Silva, Cristiano Ronaldo, David De Gea, James Rodriguez, Diego Costa and Radamel Falcao.
6. Thomas Kroth, whose clients are Shinji Kagawa and Manuel Neuer.
7. Jose Otin who manages Jesus Navas, Fernando Torres, Javi Martinez and Pedro Rodriguez.
8. Mino Raiola whose key clients are Zlatan Ibrahimovic, Romelu Lukaku, Paul Pogba and Mario Balotelli.
9. Giuliano Bertolucci whose clients include Paulinho, Marquinhos, David Luiz and Oscar.
10. Volker Struth who manages Mario Gotze, Marcos Reus and Toni Kroos.
There are various things you should put into consideration before getting in contact with an agent, and these include:
1. Ask yourself if you are ready for an agent:
If you are fourteen years old (14) and you are playing for a random team in your state, don't go looking for an agent. At fourteen, you are not ready to be a professional football player.
You only need an agent when you are ready at that moment to play professional-level football, both medically, physically, and emotionally.
2. Prepare your CV and highlight video:
Before you contact an agent, you need two essential things, which are your professional-made curriculum vitae (CV) and professional-made highlight video of your best performance and skills. If you do not have your CV and highlight video, no professional agent will represent you.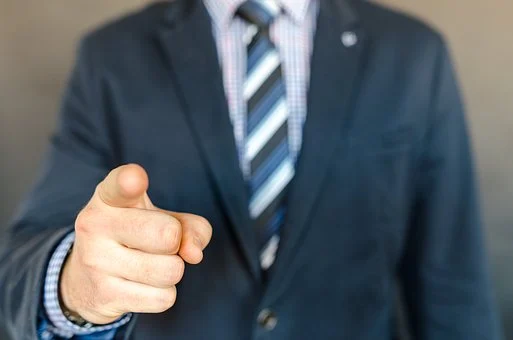 How to get a Football or Soccer Agent
1. Network to find any connection to an agent:
One of the best ways to find an agent is through talking to everyone you know, your teammates, friends, and coaches. Ask them if they have any connection with any agent that they can introduce you to.
For example, having a teammate who is a good level player has gained the trust of an agent who wants to represent him—having him give the agent his words that you are a good player and ready to play professionally. It is going to be so much more than a random agent that you find online.
2. Research agencies in your area:
To research for agencies in your area, the first thing you should do is go online and search for the keyword "professional football agents in the United Kingdom" putting your location or the area you stay in.
When you do thorough research on Google, you get many recommendations of different websites from the search engine. Look at who they represent, look at how professional their website looks, look at the references you can use, call them and speak on the phone with them to ask questions about their website. Make sure you are thorough with your research.
3. Email the agencies and agents:
After doing thorough research, the next thing you should do is reach out to them and contact them to see if they are interested in representing you.
Find an email or a contact form on their website and fill out or write a short email about yourself, your career, why you are sending the mail, or what you are looking for, and attach your CV and highlight video.
Make the email short (one or two paragraphs), make it personal to this agency, and make it realistic.
If you get a turn-off from an agent, do not feel discouraged. Keep being persistent, and don't give up.